Stay up to date with Twitch streams, music events and everything in between!
In this blog I will be posting about schedule changes and upcoming content in streams, ideas about future themes and projects, new uploads on YouTube and more. These posts will be shared on my most used social media channels, like Instagram and Twitch, so you can always keep up with what I´m up to!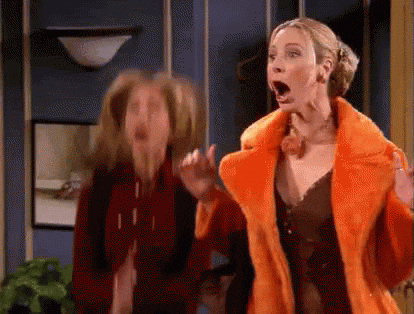 Current point of focus:
My main content creating platform for the time being is Twitch, well I´m currently a small variety streamer with a little but lovely community. Being someone who has a ton of different interests, I have to say I immensely enjoy streaming. Having live engagement with the viewers and being able to jump from one thing to the next is something that can keep my creative juices flowing. On Twitch I started streaming games casually since May 2021. It was a bold choice to go on camera and start playing without having any idea about how literally anything works.
For a long time before I discovered Twitch (through my husband) I wanted to create content in some video form, where I can present music practice sessions as authentic as possible, as well as lifestyle vlogs. I tried doing exactly that for YouTube, but figured out soon that recording and editing videos took a really long time, which was rather pressuring and, to be honest, kind of lonely.
With a vision in my mind of the things I would like to try out, I started streaming on Twitch with zero experience. I don´t think I even followed anyone myself before becoming a creator, which is kind of crazy if you think about it. Soon after I made the start, I saw the appeal and I was really keen on looking at how others interact on the platform, how authentic and friendly they can be. I had a ton of luck to meet some really wonderful people through Twitch, who supported me and showed a lot of positivity through their wholesome content.
My favorite thing is when I can have online friends over for a collaborative stream (or when I visit theirs). Playing Gartic Phone and laughing until I can´t breathe, or trying to run away from ghosts together in Phasmophobia has been really a blast and I hope to continue streaming with more new and older friends!
As for music and chatting, which was my original plan, it is slowly coming together. First, I wanted to make sure I have the appropriate equipment, which took some time and research to build. Then, I needed to decide on a date and on what to perform. My first music stream happened a few weeks ago, and it was an intimate little concert that lasted about 90 minutes, with both classical and modern songs and me accompanying myself on the piano for the most part.
Unfortunately, the acoustics in the place I stream from is far from perfect, and my skills in piano playing have decreased over the years, so it is not possible to keep music streams happening very often. It is taking, in my head, somewhat of an "exclusive" pop-up event, which is also because I do not keep VODs up from music streams for copyright reasons (as a preventive measure to copyright strikes).
Moreover, in two days I will have my best friend on stream for the first time (!) with who we will discuss about friendship (and long distance friendships), our lives/lifestyle abroad, as we both live in different European countries, traveling and more! I am extremely excited to have her on, and I hope viewers will accept the concept and we can make this an occasional stream theme.
About other media platforms:
Nowadays I use mostly Instagram and YouTube apart from Twitch. Instagram is a casual social media platform for me, where I share many different aspects of my life, from beautiful sunsets to concerts to hobbies. It is about everything that I find beautiful and interesting, without judgement.
On YouTube I mostly post music material, but I record rather rarely, if there is a chance to record a concert, and so I update it rather slowly. I am thinking still how to fill my channel with content, maybe by uploading chatting streams or edited parts of my music streams, or maybe some general highlights. But this is still in the works, and as everything is changing, I am sure my YouTube channel will also change many times before it finds its best form.
This was an introductory post for my presence and activity on social media. Next I will include a schedule for the next days/week(s), so you can keep up easily with what is up.
Schedule: Weeks 44-45 (dates in dd/mm/yyyy):
Thursday 04.11.2021 Twitch:
Friends over with Anna and Alex, lifestyle stream at 12 pm UTC+2
Friday 05.11.2021 Twitch:
Untitled Goose Game co-op with NathaliesWinter around 6 pm UTC+2
On week 45 (08.11.2021-14.11.2021) I will be taking a break from streaming because of uni deadlines. I will be back on week 46. Updates will be posted next week nonetheless!
Thank you very much for reading, and I will see you soon online!
-Anna