Invitation to my Pre-Xmas Stream Party!
This week I´m a bit late in posting... My weekend was a bit fuller than I thought and strangely I also wasn´t in the mood to be on my laptop, or overall on the internet much...
I have been spending the last days planning out my studying schedule for the month (and actually studying). Now that I don´t have trips for a bit, it feels so good to be in the library for several hours a day.
I know that I´m a huge nerd, but I really love libraries in Finland. They´re beautiful! So I try to spend 5-7 hours a day there to finish uni assignments and practice singing, and then I can relax on my weekends.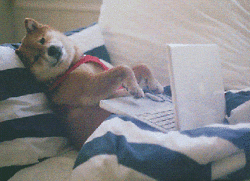 I have also been mapping out my streams for the following weeks and I´m excited (and a bit nervous) to announce the schedule of the next weeks:
Wednesday 15.12, 6.30 pm UTC +2: chill gaming stream. I have to say, I am pondering which game to play. It could be Sims, so we could make a nice Xmas home for our big baby family (I´m still on that Foster Challenge!). Otherwise, maybe Dicey Dungeons or Where the Water tastes like Wine.
Saturday 18.12 3-4pm UTC+2: Pre-Xmas Stream Party! Come and enjoy songs that you have voted for on my music list (https://docs.google.com/spreadsheets/d/1ROYxyeMYfs_xMValo7Iwyhnf4eu7JWD8V3oeJ9rzsh0/edit?usp=sharing , no adding/removing allowed, only voting, suggestions only on Discord). You may already vote songs for the next music stream :) I think the music part of the stream will take around 2 hours, and so after that if there´s enough viewers, I would love to have some community games! We will certainly have a quiz to determine (at least) 1 VIP role, and I was thinking of playing Gartic Phone: Xmas edition as well! So put on your Christmas sweater, grab a cup of hot cocoa, and welcome to this special stream!!!
Monday 20.12 (time TBA): Cooking Scream Part 1!: Baking greek Christmas delicacies, melomakarona and kourambiedes!
Tuesday 21.12 (time TBA): Cooking Scream Part 2!: Making finnish Christmas pastries (joulutorttu) and mokkapalat (chocolate-coffee cake)!
See you soon guys, I´m very excited to spend these holidays with you!
-Anna