This week we had an honored guest on my new chatting stream series "Culture & Chill" , double Finnish Twerk Champion Monse Villaroel! I was super hyped about it and Monse really delivered! We had a wholesome and deep conversation about artists´ own doubts and emotional state when being in stressful situations such as exams, job interviews/auditions and competitions. Then we digressed a bit and talked about life in Finland and some... bureaucratic issues.
You can find the VOD on YouTube. Just because we do sound a little bit sus in the video concerning our move and residence permit in Finland, here´s a disclaimer: both Monse and I are legal residents in Finland. I have added a link and some official quotes for clarification in the video description.
Watch the VOD here: https://www.youtube.com/watch?v=Sv_z5fvnBCA
Another exciting thing happening this week was my 1st Streamiversary, aka one whole year since my very first livestream on Twitch! The stream was super fun, I laughed so hard and the love and support I received from all the lovely people in the chat made me feel warm and fuzzy in my heart. <3
I first learned about twitch because a friend of mine from Greece was streaming. At that time, however, it didn´t quite appeal to me. Meanwhile in the pandemic, when I saw Sam watching more and more streamers, I got curious.
For the past two or three years I had been looking for a platform, where I can share my thoughts and opinions. I tried YouTube, but the pressure to record something perfectly, script it and rehearse it, plus edit the whole thing before posting it, made that also unappealing. I did wonder "how can I do this live, would it feel more natural that way?" But I still had my doubts. I knew that I wanted to share some thoughts considering the Arts, music, education, lifestyle... And I didn´t have the appropriate outlet.
After we moved to our new home I started looking at a couple of partner streamers on Twitch. I also watched another friend who streamed a few times and this time it felt right. I decided to try it out, and I started by playing GRIS, a completely new game for me, on a software and a platform I didn´t know pretty much anything about either.
Luckily the low viewership numbers did not make me feel bad, I never thought I would quit because of them. Instead I saw the situation as an opportunity to learn and eventually I started checking out recommended streamers and what they are doing, started chatting and networking, and somehow here we are now, a year later.
On the way I met wonderful people, many of whom I consider dear friends. I found a lot of joy in playing with OBS and alerts and adding funny bits to the stream. I explored new games and started slowly finding what I enjoy playing more on stream. I also got the courage to include music streams in my variety.
And now I think I have a clearer picture of what I want to do on this platform.
First of all, I want to be honest with you, I want to make this a job. A part-time job, at least. Why not even a full time job in the long run. I am taking streaming seriously, and even though I still have to learn a lot, upgrade my equipment and my game in general, I dedicate a lot of time and energy in streaming. With your unbelievably precious support I am able to dream of putting my ideas forth to this dream and so, thank you from the bottom of my heart.
My values and morals are tightly tied to my work and I want them to be reflected on my streams. Sometimes we´re just having fun and goofing around when gaming and that is completely fine as well. In those streams I just want to provide you with a fun time, so you can relax after a hectic work or school day without thinking too much about your irl worries. Take a break, you know. I´m not much of a comedian, but I am a clumsy, cussing, screaming goof and if that makes you laugh and feel better, then I´m here for you.
While streaming, and while also evolving as a professional singer and teacher, I have realized that I have a lot of opinions and messages I want to express and pass to my audience.
For example, at first I was probably hesitant to open up about certain aspects of living abroad, but now I am way more open to it, always when the conversation is happening in a civilized and respectful manner.
I believe that, while the world is in crisis right now, this shouldn´t stop especially young people from trying things out, and if someone wants to move abroad I would like to give them a perspective on that via e.g. my chatting streams. Learning about other cultures is very fun and interesting as well, so I like to talk with guests from other countries, who have also similar experiences as me, moving abroad.
I am a huge supporter of HAES (Health at Every Size) and I have struggled myself in the past with borderline eating disorders. Since I started my second degree studies (Music pedagogy) I have been on a long journey of self acceptance and self love. It´s not easy, and past trauma and traits of perfectionism do make it harder for me also to look in the mirror sometimes and be happy, but overall studying singing and performing in big concerts and productions has made me gain more confidence in myself. As a singing teacher I want to help others accept themselves for who they are, learn to accept and love their body, and find confidence through singing. I wish to be a source of inspiration, even to a handful of people, via my music streams and demo singing classes.
And I really want to bring culture closer to a wider audience. I want to bring to you people who are interesting, who are skilled in different fields of Creative and Education related professions, and who you can directly ask questions on live stream, while not being in an overly serious environment. That´s why I´ve started the "Culture & Chill" chatting streams.
In one year of streaming I have learned a lot about myself, about advertising myself and putting myself forward to a larger crowd on the internet, and I have gained so much inspiration, courage and motivation to do bigger and better things with this tool. I wouldn´t be here without your support, your ideas, you inspiring me and giving me feedback. I hope to bring you more good quality content (and a bit of the "bad" quality content, for the laughs) and make a safe and creative community for you to express yourselves in and feel heard and understood.
Thank you.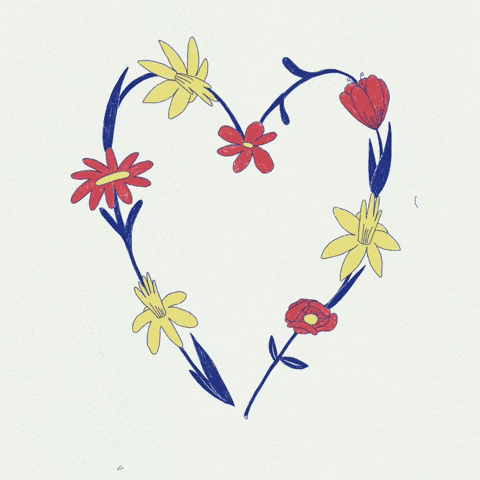 Now, on to next week´s schedule:
A lot of gaming is happening next week, and I´ll be streaming 4 times because the week after is very busy and I´ll probably be having 1, tops 2 streams.
In Yakuza 0 we have completed Chapter 4 and moved over to Chapter 5, changing again to Kiryu as our main character. I´ve been enjoying the game so far and can´t wait to see how the two characters may be connected.
Naruto is making a comeback, it´s one of the first games I´ve streamed but I haven´t touched it in a while. The reason why I´m playing this again now is because I want to 100% it. I´ve completed the scenario missions but there are still a lot more missions to complete, get max stars in them, and complete the music + figures collections. So once in a while I´ll be bringing it up again and doing the missions little by little.
On Wednesday we are having a music stream (I´ll post the song list on Discord) and another demo singing class with Rainezest, and I´m very excited about that as well.
I am thankful to be able to use the library´s music rooms for the purposes of the music streams (even though I´m pretty sure I shouldn´t be allowed to do that, but I have no other options right now), but I can´t wait to actually have some money to invest in a better place. The best option would be to actually get a place which I could transform into a studio, but I think the next reasonable step for me will be to rent a small band training room and stream music over there. Possibly even with a karaoke software instead of my very simplistic piano playing. That way the sound quality would also be better on stream. But this costs min. 175 euros a month, which unfortunately is not in my budget right now. I appreciate your support so far, and I will not stop giving you music streams, one way or another <3 .
This text has taken me hours to write and in the end I´m not sure how much sense I make or how much I´ve repeated myself, but everything I say in here is honest and from my heart.
Let´s have another awesome year together, friends! Remember to also support each other as well and take good care of yourselves. I´ll see you on Monday!
XOXO,
Anna