First sponsored campaign, Yakuza 0 minigames, and fluff
Hello everyone, hope your weekend is as sunny as mine over here <3
This week was a long boi, I´ll tell you that!
Thanks to your precious help, we managed to complete my first sponsorship with Raid: Shadow Legends and get 25 new players into the game! Thank you so much from the bottom of my heart for the support! As a small reward we played with Anakin for a little bit, but unfortunately he was distracted because his evening walk time was close :D so he couldn´t play for too long. He was still super cute though!
I think I´m getting hooked on Genshin Impact! My laptop cannot handle even moderately heavy games, so I cannot play it for more than 2 hours at a time since the laptop gets super hot. As soon as I find a solution to this, I´d love to stream Genshin more frequently! I love how supportive the community is (at least the people I´ve met on Twitch) and I especially enjoy the fact that there are a lot of things to do, without the game being too violent and aggressive, if that makes sense.
To help me with the heavier games, and my struggle with space in my laptop, I´ve set a donation goal. With a budget of 160 euros I could get a nvme ssd and a subtle enclosure for it. I have my eyes on these bois:
Kingston NV1 NVMe 1 Tt M.2 PCIe SSD-drive
Asus ROG STRIX ARION external hard drive enclosyre, M.2 USB-C 3.2 Gen2, PCIe NVMe
The donation goal is up until the end of the summer (August 31st 2022)!


On Wednesday we enjoyed Alexandra´s company on stream once again! It was nice to catch up (I hadn´t seen her on camera since forever) and we will try to have the "Friends Over" chatting streams on a regular basis!
On Thursday we played the game "Journey" which was beautiful as expected, and had some amazing music in it! Quite similar to ABZU but in a very different setting, it felt fresh to play! I would like to get back to it for the achievements eventually, as it feels like I kind of breezed through it accidentally.
Last but not least, we completed chapter 3 and entered chapter 4 in Yakuza 0! I really like Majima´s fighting style and for the first time I tried some of the minigames in the arcade.
I... I am addicted to the claw machines now.
What´s next?
Glad you asked! Let´s look at next week´s schedule!
Next week I´m streaming 3 days instead of 4, because Community stream on Friday will most probably be longer than my usual streaming time.
On Monday we have our special guest over, Monse VIllaroel! We´re just going to chill and chat with Monse on a new monthly series called "Culture and Chill" , and we really hope to get questions for her! So if you´re interested then please do send them on discord, or just on the livestream chat!
"Culture and Chill" is going to be a monthly series of chatting streams, connected to Patreon-exclusive interviews of guests from the world of Arts, Music, Entertainment and Education! On the stream side of things, we´re going to be chatting or playing games together with the guests and answering your questions! In the interview part, we are going to focus more on the guests´ background and work, and try to pick one theme both parties would like to talk about specifically. Be there to catch our first "C&C" livestream on Monday!
On Wednesday we will continue the story in Yakuza 0, and I´ll try to unlock as many substories as I can as well (and take a look at the achievements in the game, maybe we´ll do some hunting). I have enjoyed playing Yakuza 0 a lot, I like the action part and the substories are absurd and hilarious. And as I mentioned before, I´m super hooked to the minigames now too xD
On Friday we´re celebrating my one-year streamiversary! It´s been a whole year since my very first stream, when legit I didn´t know absolutely anything, and we´ve come so far! I would be honored if you joined me for some community games like Gartic Phone, Jackbox games and more! We will have some streamer friends playing with us as well, but more on that during the week.
I hope you have a great weekend, wherever you are and whatever you´re doing <3 Take care, and I´ll see you very soon!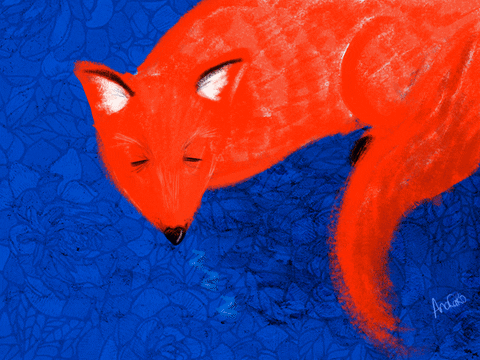 -Anna
XOXO